Financial Update - 6th April 2021
Recovery Loan Scheme
​Today, on 6 April 2021, the Recovery Loan Scheme (RLS) has been launched providing financial support to businesses across the UK as they recover and grow following the coronavirus pandemic. Companies can borrow up to £10M, with no personal guarantees for loans up to £250K. The annual effective rate of interest and upfront and other fees cannot be more than 14.99%. The lender will consider that the borrower has a viable business proposition but may disregard any concerns over its short-to-medium term business performance due to the uncertainty and impact of Covid-19.
The following lenders have signed upto the RLS – Aldermore; Arbuthnot Latham; Bank of Scotland; Barclays; Clydesdale Bank; Danske Bank; Ebury; HSBC; Lloyds Bank; Natwest; Oaknorth bank; Paragon; Santander; Secure Tryst; Skipton Business Finance; RBS; Ulster Bank; Yorkshire bank.
Cash Flow Driver for Finance
According to research from small business lender iwoca, Cash flow is the key motivation for SMEs applying for finance. The results suggest that small business owners are using finance for short-term means rather than long-term projects, and may reflect the wider uncertainty in the economy at the time as businesses look to shore up their finances rather than invest for growth.
Alternative Business Finance
As the pandemic hit in 2020, access to finance from High Street banks became increasingly difficult. In response, SMEs have turned to independent lenders and fintech companies to meet their financing needs. Alternative funding solutions can be accessed through a reputable business loan broker. A broker has established relationships with a variety of lenders and can potentially source better terms than you could find, acting alone. Alternative lenders have the ability to adapt to the ever-changing market, they are nimbler than banks and can provide more unique and bespoke funding facilities.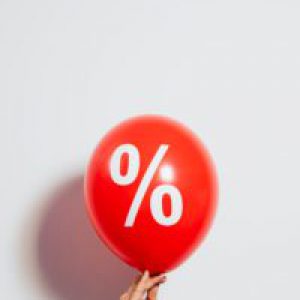 Aldermore is withdrawing their 95% LTV residential mortgage products from 6pm today, Tuesday 6 April 2021

Newcastle Intermediaries will be re-entering the Help to Buy market with effect from Tuesday 6th April 2021. The lender is relaunching its full Help to Buy Equity range including a two-year fixed rate at 2.19% and a five-year fix at 2.49%, both available at a maximum LTV of 75%.

Skipton Building Society is relaxing the criteria for their 95% LTV products to make them available to home movers as well as first-time buyers, including Shared Ownership

Earl Shilton Building Society (ESBS) have today launched a new First Time Buyer product available up to 92.5% LTV

Nationwide have announced that from 26 April, Non-UK or Republic of Ireland nationals without indefinite leave to remain status will be limited to products featuring a maximum of 75 per cent loan to value

NatWest has told us that from today, the temporary Covid-related 3 months offer extension process for Non-New Build will be removed. This will be replaced by a new 1-month offer extension process for Non-New Builds

Hope Capital have announced that they have launched their short-term finance proposition in Scotland
Income Protection for renters
Renting is on the rise. In the last 10 years, the UK private renting market has doubled. Trouble is, where homeowners see the need for protection to cover their mortgage, renters may not have considered protection to cover their rent. As a result, they may be leaving themselves vulnerable if they became ill or injured and were unable to work.

👉 By 2025, 50% of adults under the age of 40 are expected to be renting privately
👉 UK rents are expected to climb by 15% over the next five years
👉 Renters spend 40% of their income on housing costs, double what owner-occupiers pay
Asking rents are a record high of £817 pm (£2059 in London). Renters/Tenants may only have short term sick pay or savings to cover rent and other expenses whilst ill. Renters/Tenants may worry excessively contributing to ill health if they are unable to pay their rent or other expenses. However, there is a solution in the form of a Rental Income Protection Benefit plan.
The best time to buy an income protection plan is when you are fit and healthy before being diagnosed with any illnesses. Hence, if you are a Tenant – speak to your broker, or us to talk about your need. If you are a landlord, share the post with your tenant for them to consider it