Helping you to focus on your health
Many of us don't have savings that are sufficient to last more than a few months while government support tends to fall far short of what's required, even for those on relatively low incomes. It's human nature to avoid thinking about illness by adopting the "it won't happen to me" mindset.
If you can't work because of illness, accident or a disability, you may be able to get state benefits or sick pay from your employer if you're unable to work for a set period of time. Some firms will also pay your pension early if you have to retire early through ill-health, although the amount you get might be less than if you had worked to retirement. However, these may not cover all your needs.
Illness insurance is worth considering if you're self-employed and can't get pay from an employer or claim Statutory Sick Pay. However, there are some types of illness insurance that won't cover you if you're self-employed, Check policies very carefully before you take one out.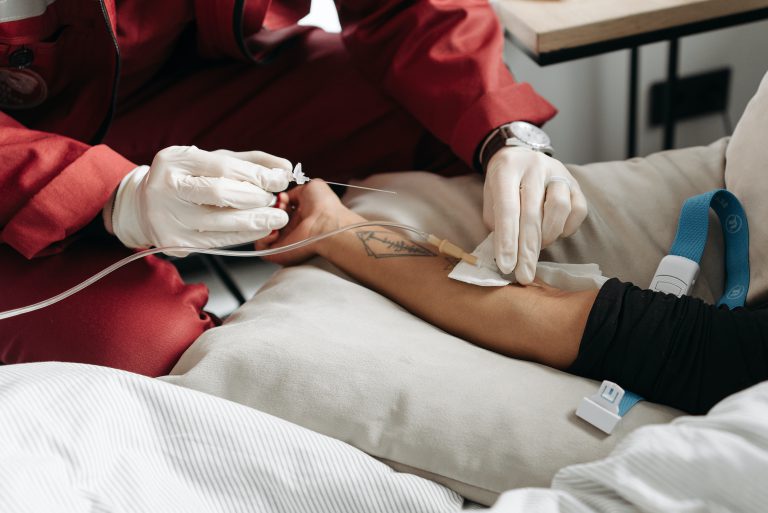 There are two main ways that you can help protect yourself and your family, should you be unable to work due to a long term illness or an accident.
Income protection insurance (sometimes known as permanent health insurance) is a long-term insurance policy designed to help you if you can't work because you're ill or injured. It pays you an income for the rest of your life or until you reach retirement if you can't work because of ill-health or disability. 
It replaces part of your income – if you can't work because you become ill or disabled.
It pays out until you can start working again – or until you retire, die or the end of the policy term – whichever is sooner.
There's often a waiting period before the payments start – you generally set payments to start after your sick pay ends, or after any other insurance stops covering you. The longer you wait, the lower the monthly premiums.
It covers most illnesses that leave you unable to work – either in the short or long term (depending on the type of policy and its definition of incapacity).
You can claim as many times as you need to – while the policy lasts
Unlike an ASU policy which typically has a maximum term of 1 or 2 years, an Income Protection policy can have a significantly longer term, and typically upon a successful claim would pay out a monthly tax-free income after your chosen deferred period until you either recover or reach your selected retirement age. Unlike an ASU policy, Income Protection policies typically do not protect you against redundancy.
Some of the most common conditions covered by income protection insurance are mental illnesses such as anxiety, stress or depression & back pain.
Critical illness insurance provides you with a lump sum of money if you are diagnosed with certain illnesses or disabilities. The kinds of illnesses that are covered are usually long-term and very serious conditions such as a heart attack or stroke, loss of arms or legs, or diseases like cancer, multiple sclerosis or Parkinson's disease. Critical illness insurance policies don't cover every type of illness. And with the illnesses they do cover, you usually have to be extremely ill or totally disabled before you can claim. On top of this, you may not be covered for certain illnesses which either you or a member of your family has had before.
It only pays out once and then the policy ends. Some policies will make a smaller payment for less severe conditions, or if one of your children has one of the specified conditions.
You can choose as much or as little cover as you need, and we at Collabot Finance will help tailor a quote to fit within your budget. Cover can be relatively cheap, and this includes life insurance, so it can be great value for money.