Whether you are moving up the property ladder or relocating to a smaller property, Collabot Finance can help you throughout the process, with home mover mortgages across the market.
Moving to a new house can be an exciting but stressful time. It is a life-changing decision, and whether you're moving to your dream home or downsizing, it's important to get the right mortgage. But even though you've already gone through the process of finding a mortgage when you bought your first home, it doesn't necessarily mean it will be any easier this time around. With the added burden of trying to sell your existing home, it can be even more complicated than before.
Moving house is a great opportunity to reconsider your current mortgage and look for a better deal. Moving homes may also entail in an increase in the size of the loan amount. Although some mortgages are 'portable', which means you can take your existing mortgage to your new home, others are not, requiring you to look for another option when moving home. You might also find that your current loan provider won't allow you to borrow the additional amount necessary for you to move home.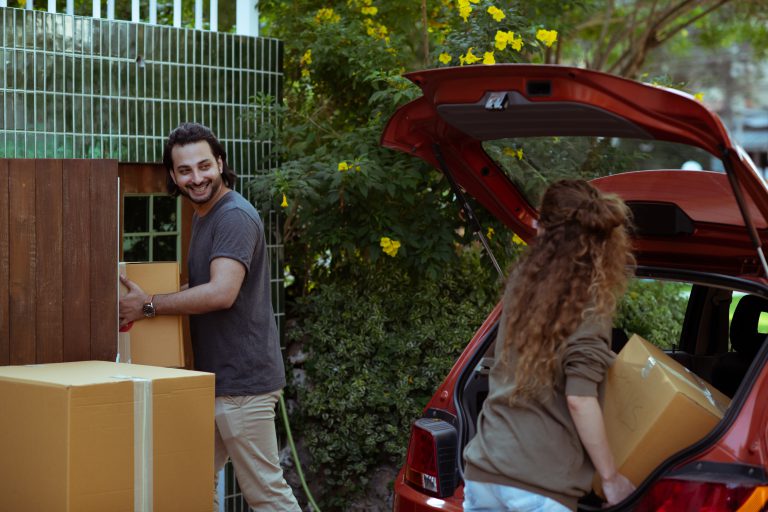 Nowadays most home mortgages are portable, which means you can move your current mortgage over to your new property. You will still have to go through the application process for your loan, and you may have to increase the size of the mortgage to cover the cost of your new property if it's more expensive than your current home. If you need to increase the size of your loan, your lender will often require you to take out a separate mortgage that covers the difference in price. This will come with the added cost of a new arrangement fee, so it is important to check with your lender how much this would be. The additional loan could also have higher interest fees than your original mortgage, so watch out for this too.
You also have an option to completely replace your current mortgage, by taking out an entirely new loan with your current provider. If you are within an existing deal, you will usually have to pay an early repayment charge of between 1% and 5% of the total value of your mortgage, depending on the duration left on the term of the deal. Normally, the only way you won't be charged an early repayment fee would be if you're on your provider's standard variable rate.
You can find a mortgage for your new home with a different lender. You could use this to pay off your existing mortgage, or you can also pay for it by selling your home, or a combination of the two if you are upsizing. On top of this there will be arrangement and valuation fees on your new mortgage. Make sure you include these in your calculations when deciding if switching lender is the best move for you.
If you need to move home but are struggling to sell your existing property we may still be able to assist. Many lenders will allow you to let out the property you currently live in and the rental income that is generated will be used to repay the existing mortgage. This is called 'consent to let'. If you need to raise a deposit for the new property, we may be able to remortgage your property to an official Buy to Let mortgage, which will allow you to keep and rent the property, plus raise the deposit for your new home if you have sufficient equity.
As an alternative to selling and moving to a bigger home as your family grows, have you thought about a remortgage or a second charge to capital raise money for an extension?
Other areas we can help with to ease your house move