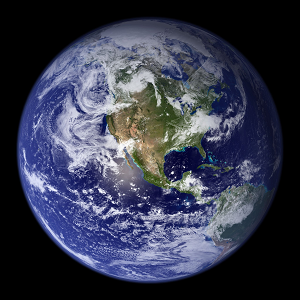 Earth Day is celebrated on April 22 every year and marks the anniversary of the birth of the modern environmental movement in 1970. It raises awareness about climate change & Global Warming. What is the finance sector, in particular the provision of mortgages doing to support change in reducing global warming? 
One of the biggest contributors to climate change is the heat used to warm our homes. If our homes become more energy-efficient, we would use less heat, and as such less energy and less contribution to climate change & global warming. There are some lenders that are willing to offer lower mortgage rates depending on the energy efficiency rating of a property being A or B. 
David Whittaker, Chief Executive of Keystone said " Barclays, Natwest and AIB had developed offers for A and B rated properties. Meanwhile, "much respect," was due for an innovative product from Ecology Building Society which offers 0.25 per cent discount for every energy-efficient improvement up to a maximum of one per cent". Praise should also be given for Nationwide's further advance green product which gives a lower initial interest rate if spending more than 50% on energy efficiency improvements. 
In buy to let, Foundation Home Loans and Paragon are the first movers in green loans. "At Keystone, we are just launching an A, B and C product focusing on older properties. We're trying to incentivise landlords with lower-rated properties to do up their properties and improve them, and indeed if clients have a product transfer coming up, we will check the EPC. If it's A to C, we'll give you a better-priced product" said David Whittaker. 
By 1 April 2025, when a new tenant goes in, buy-to-let homes must have an EPC rating of A to C. For existing tenants, the deadline is 2028. Keystone Property Finance estimated that upgrading a property with a D rating to achieve an A to C rating would cost an average of £3,500, while for an E-rated property, it was £7,500. Hence it is likely that more lenders will follow incentivising landlords and owners to upgrade their properties.