2020 Claim History - 29th April 2021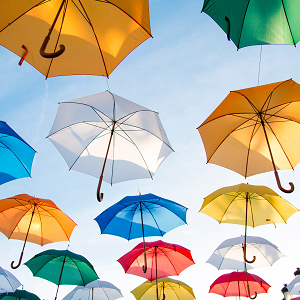 When Selecting Life Insurance or Income protection policies – one of the important factors to consider is what is their claim history like – i.e. how likely are they to pay out based on a valid claim. Here are some statistics for 2020. We will update this post as we get more information. 
Aviva
Aviva paid more than £1 billion in 2020 to its individual protection customers and their families – helping more than 50,000 families in their hour of need. Overall, more than £682 million was paid out on life insurance, Over 50s and Whole of Life plans with 99.3% of all claims being paid. Around 4,400 claims were paid on income protection policies, with £44.7 million of benefits paid to customers unable to work due to illness or injury. Just over 1,650 of these were new claims accepted, the equivalent to 87.5% of new claims made. Find out more here.
Aegon
In 2020, Aegon paid over £139 million in claims, helping 1,584 families and businesses. Aegon paid 96% of life protection claims with Cancer being the most common reason to claim, accounting for 40% of claims.  Aegon paid 91% of income protection claims with Cancer and mental health being the most common reasons, a slight decrease from 95% average over the last three years. Find out more here for Life Insurance and here for Income Protection.
LV
In 2020, LV paid out almost £118 million supporting 9000 members and their families accepting 99% of claims for life insurance, 92% critical illness, and 93% of Income Protection claims. The most claimed conditions for Life insurance were Cancer (43%), Heart-related (17%), and Covid (11%).  For Income protection these were Musculoskeletal (22%), Cancer (18%), and Mental Health (15%). Find out more here.
Royal London
Royal London paid 99.6% of all protection claims in 2020, totalling a record of £591m and helping around 86,000 customers. More than £136m was paid in life and terminal illness claims. Nearly 1,500 term life insurance claims were paid (95.7%). More than £4.1m was paid in new and existing income protection (IP) claims in 2020, with an average of around £5,500 per claim (93.1%). Find out more here
Legal & General
In 2020, L&G paid out over £763 million across their Life, Critical Illness Cover, Terminal Illness Cover and Income Protection policies, supporting 15,855 customers and their families. They also supported families who lost loved ones due to factors attributable to Covid-19, paying out over  £39 million in life insurance* claims – helping 1214 families. Overall, They paid £32 million more in claims than in 2019, adding to a total of £3.19bn paid over the last 5 years. Find out more here.
The Exeter
In 2020 they paid £10 million in income protection insurance claims (IP) to our members who couldn't work due to illness or injury. In total, They paid 91 per cent of all claims. Claims for illnesses relating to Covid-19 accounted for 31.5 per cent of claims. Musculoskeletal conditions, accidents, injuries and mental health conditions accounted for a further 40 per cent. Find out more here
Zurich
Zurich paid over £353.7m in protection claims across critical illness, income protection and life insurance to more than 6,000 customers and their families. Claims related to Covid-19 have been valued at £20m with £15m already paid out and more expected in the coming months. Find out more here